Interview
Edwin Cameron
'To protect diversity, that's what a constitution must do' - South African judge Edwin Cameron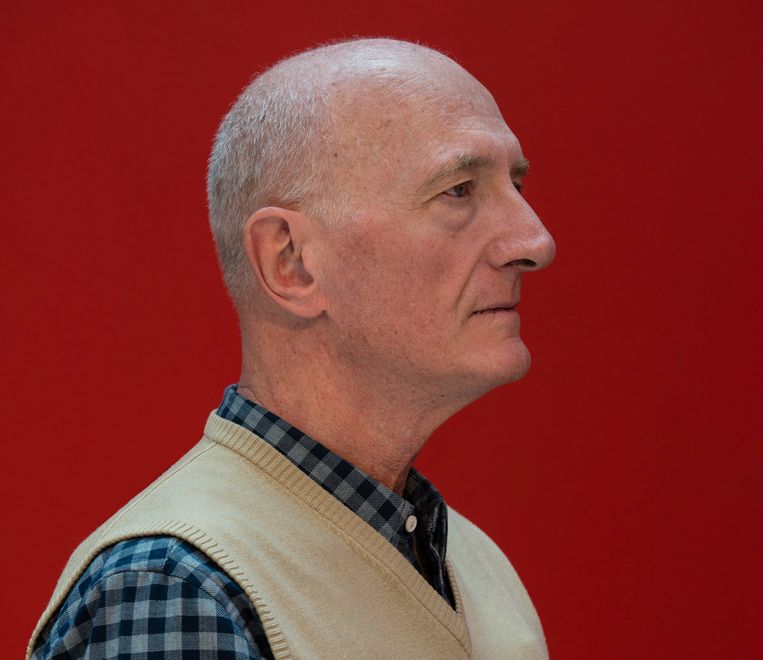 South Africa has one of the world's most progressive constitutions. That has proven its value, says former judge Edwin Cameron. But it is not an export product.
Edwin Cameron remembers how he saw his father, sitting at the back of the church at his sister Laura's funeral in Pretoria, South Africa, sandwiched between two police officers. Young Cameron was almost eight. His father was an alcoholic and was in jail for car theft. The image aroused his intense interest in law for the first time, he realizes 58 years later. Cameron smiles at a table in a restaurant in Johannesburg. He resigned in August as one of the eleven highest judges in South Africa. Upon his departure from the Constitutional Court, he was praised as 'one of the greatest legal thinkers of his generation'.
After that initial confrontation with criminal law, Cameron gradually realized that racist, sexist and homophobic apartheid laws existed all around him. They were used to suppress large groups of South Africans. At the same time, anti-apartheid lawyers - he himself would also become one since the 1980s - used the same legal system precisely to combat apartheid. That fascinated him. What exactly was 'law'? What was its role?
Edwin Cameron (1953) is one of South Africa's best-known judges, a respected HIV / AIDS activist and champion of LGTBI rights. Nelson Mandela called him "one of South Africa's new heroes". Cameron received numerous awards and was both a judge of the Supreme Court of Appeal and the Constitutional Court. He has recently been appointed head of Stellenbosch University. He published two books. "Witness to Aids" won the most important literary non-fiction prize in South Africa in 2006.
Cameron became convinced that the law should be more than just an instrument of punishment and correction. "Legislation can also repair," he now says with a patient voice, behind a cappuccino. "The South African post-apartheid constitution is a great example of this."
Why is there so much praise for the South African constitution?
"The constitution defines the principle of equality in the broadest possible way compared to all constitutions in the world. Not only was it the first constitution ever to be introduced that explicitly prohibited discrimination on the basis of sexual orientation, it also embraces practically every other, often rejected population group."
"In addition, the South African constitution contains many socio-economic fundamental rights: the right to clean drinking water, to education, healthcare, safety, and sufficient food on the table. These are rights that are not immediately enforceable. But the constitution requires the government to do what it can to improve such living conditions for all citizens. The constitution thereby expresses a realization that people have little to enjoy fundamental rights such as freedom of expression, association or religion if they are hungry. For example, where the American constitution mainly determines what the government can not do, the South African constitution instructs the government precisely what it should do for its citizens. The fact that the government often fails to do so does not make those constitutional principles less inspiring and visionary. "
Can the South African constitution serve as an example for other countries in transition?
"No other constitution can be completely the same. The South African one is a product of our history of colonialism and apartheid and the struggle against oppression. In 1994 there was a deep and widespread respect for the values and ideals that Nelson Mandela expressed through that history. Our constitution arose from that respect. You cannot force such a thing on a country.
"The people must be involved in the creation of a new constitution, as Kenya successfully did in 2010. There must also be genuine commitment from the political elite. South Sudan drafted a nice constitution in 2011, but then the president and vice-president got into conflict over money and power. That eroded the constitutional process.
"There must also be a somewhat functioning legal system. If you make a racist, homophobic, anti-Semitic or Islamophobic remark, you will actually be brought to justice in South Africa. The constitutional rights are really protected. During apartheid there was already a separation of powers. Important, because to successfully enforce a constitution, you need a judiciary that does not perform governmental tasks. That is often the problem in other African countries. "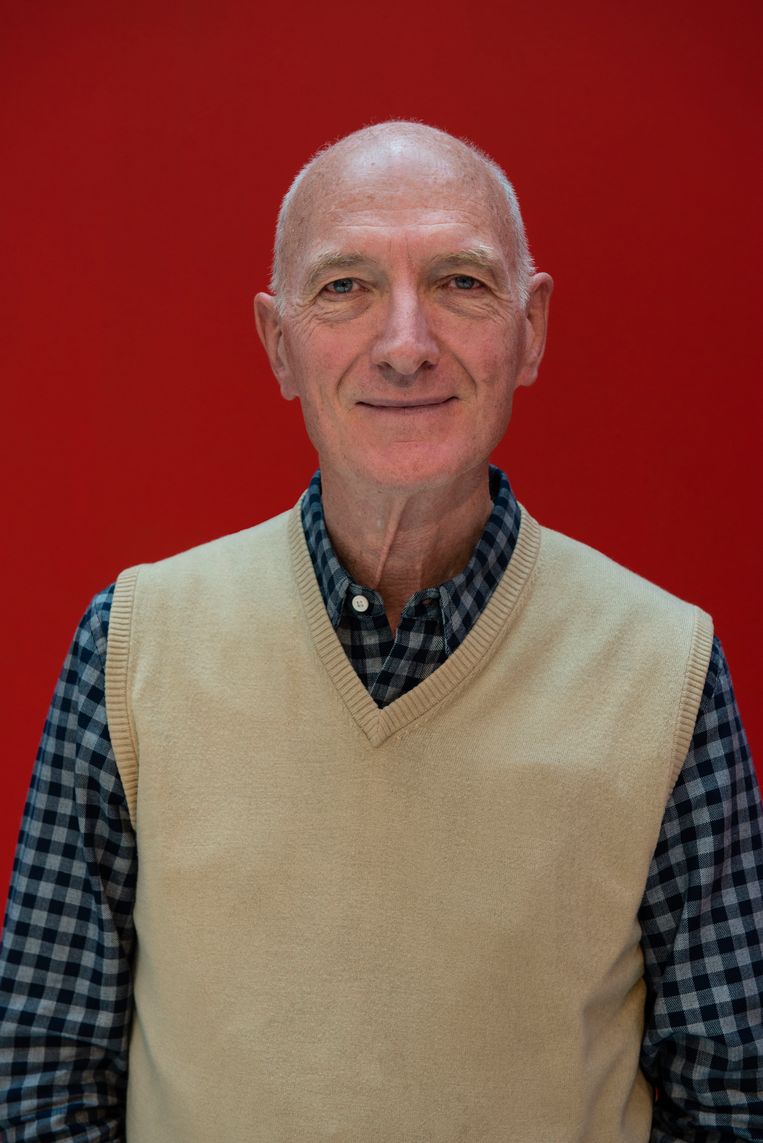 The South African constitution may often be admired, but the values contained in it are also under pressure, Cameron is highly aware. Dissatisfaction about the gap between the ambitious socio-economic constitutional promises and the hopeless reality for millions of poverty-stricken South Africans is growing. And globally, with politicians like Donald Trump in the United States, Boris Johnson in Great Britain and Thierry Baudet and Geert Wilders in the Netherlands, there is a trend to increasingly depict the judiciary as a nuisance, prejudiced or elitist.
Is the constitution of South Africa in danger?
"If the government just fails to deliver on the socio-economic promises that are part of the constitution, many marginalized South Africans will eventually start thinking: maybe we should try a different system. And the alternatives exists", says Cameron, with reference to Rwanda as an example. That country's President Paul Kagame wins the poorly fair elections with 98 percent of the vote. The opposition is silenced, there is no freedom of the press. But Rwanda's economy is growing by 8 percent annually, Kagame claims.
Cameron: "You can call that system pseudo-constitutional autocracy. Many South Africans also long for high growth figures. But I think such a system is much more dangerous than constitutional democracy. Our system determined the difference between how Zimbabwean President Robert Mugabe was deposited at the end of 2017, with army tanks in his front yard, and how South African President Jacob Zuma, peacefully resigned ten weeks later, under pressure from judgments by the Consitutional Court."
Does the worldwide decline in respect for the judiciary worry you?
"That skepticism is largely the result of a repugnance of elites. The responsibility of the judicial and other administrative elites, both in South Africa and the rest of the world, is therefore to realize the right to equality and dignity better and more universally. This is, as the South African constitution also describes, not only about formal equality but also about substantive equality. If we do not make the principle of equality more tangible for everyone in practice, not only respect for the judicial elite diminishes for some of the population, but perhaps also for fundamental rights themselves. "
The Constitutional Court in South Africa can declare any new parliamentary law unconstitutional. Judges like you are not elected. The criticism is often: that is not very democratic.
"If you see democracy purely as carrying out the will of the majority, everyone must be given a box with a yes and no button and literally vote on everything. No one would accept such a ridiculous system. Obviously, what the majority thinks is important, but within our political system we have placed an institutional layer between the people and the final decisions. This includes the parliament and courts. The law determines the limits to the power of all those institutions. Judges are sometimes needed to restrict the power of the politicians. Many people want that too. Consider the recent judgment of the Supreme Court in Great Britain, which declared the suspension of the parliament by Johnson illegal. "
So a constitution does not have to be in line with what the majority wants in a country?
"A democracy is usually a complex system, the outcome of which is not always exactly the same as the will of the majority. In an extreme case, like with the election of Trump, while Hillary Clinton received 2.5 million votes more. Advanced governance requires a collection of institutions that are geared to the will of the people, but these do not necessarily seek to express popular will. If only because it is rarely clear what 'the will of the people', the Volksgeist, is.
"A constitution, too, should not purely reflect the will of the majority, after all, it must protect the rights of everyone in the country. Also those of minorities and all people who are not the same as you, for example in terms of skin color, sexual orientation, religion or culture."
Activist
Cameron not only gained fame as a judge. He has also been an important activist in the struggle for equal rights for the LGTBI communities for decades - lesbians, homosexuals, transgenders, bisexuals and intersexuals. At the beginning of this century he was also an influential critic of former South African President Thabo Mbeki who denied the connection between HIV and AIDS, and therefore for a long time prohibited the free distribution of antiretroviral drugs (ARVs) to HIV infected people, with an estimated 300,000 extra AIDS deaths as a result. In 2002, the Constitutional Court ruled that the refusal to ARVs was unconstitutional. Since then, the medicines in South Africa are free. "It's a good example of how there is a right to 'fix' irrational governance."
Cameron himself - then still a human rights lawyer - was an openly gay man in the homophobic apartheid era. Later, as a judge, he became the only South African top public official ever to expose his HIV-status. The stigma related to that disease and on homosexuality improved his understanding of oppression, he once wrote. The protection of social diversity is therefore dear to him.
How important is it that a constitution guarantees such things as cultural and religious diversity?
"The essence of every constitution must be the realization that people differ: tall, short, black, white, male, female, gay, Muslim or Jew. Every advanced legal system must protect diversity. That is also an important lesson from South African history: apartheid was a legal system that favored white people. It was completely unacceptable. It showed how a legal system that does not guarantee diversity always has critical shortcomings. "
The apartheid history should therefore also be a warning for right-wing populists worldwide?
"Right-wing populists generally strive for a kind of cultural purity. It is certainly possible to draw parallels with apartheid. That system, too, longed for public purity, for authenticity. An effective constitution must, in fact, contain mechanisms to somewhat curb the will of the majority. Diversity is about listening to each other. And a constitution must assure us that we hear each other. The only thing you decide for yourself is whether you also enjoy listening. "
So a constitution can be somewhat idealistic?
"Yes, and it can help change the mindset in a country. In South Africa, for example, it works that way if it comes to homosexuality. Young LGBTI people in rural areas often tell me that the guarantee of their rights in the constitution gives them more dignity. They have a sense of belonging socially because of these fundamental rights. They can say to themselves: people in my village may not accept me, but the constitution states that this is not because something is wrong with me. No, people's attitudes are wrong. "
Is there a way to channel more diversity into constitutions in other countries too?
"There is no formula for that. Certainly something like LGTBI rights will not easily be included many other African constitutions. I believe that in order to improve the position of the LGTBI communities in Africa, and that of HIV-infected people, more activism is needed. There is still a taboo on homosexuality and HIV. We need more politicians, singers and soccer players who are open about their HIV infection or sexual orientation. Although a person's openness about this naturally remains an extremely personal choice. But more visibility is the key. Not everything has to be resolved through the constitution."
The original Dutch version of this article was printed in the 'Letter&Geest' section of Dutch daily newspaper Trouw on October 5, 2019.